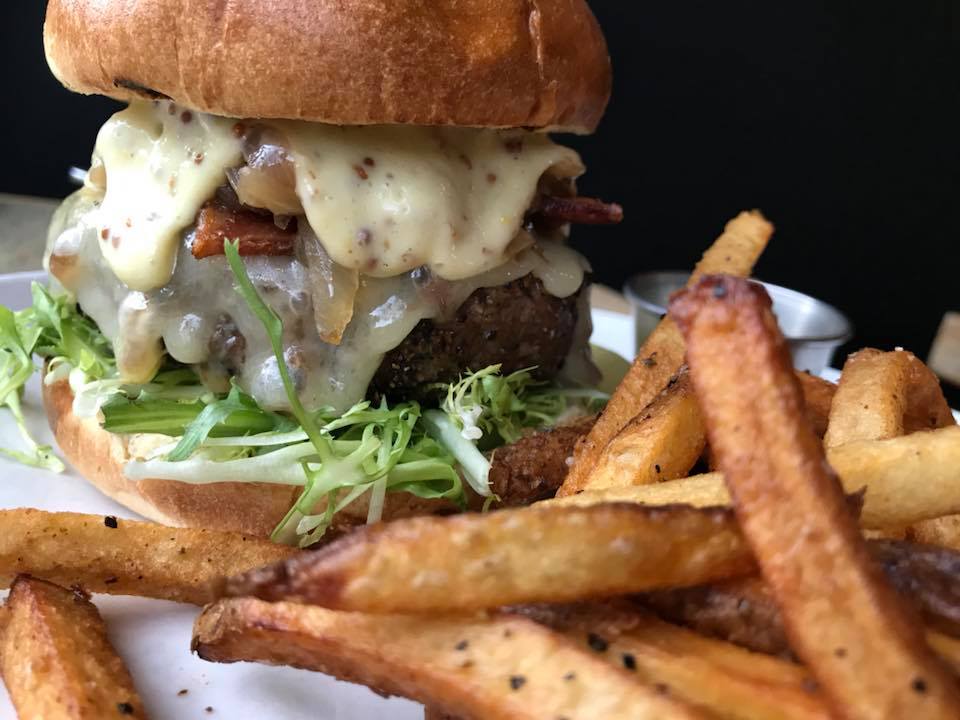 Lunch
DINE-IN | CURBSIDE | DELIVERY
ATTENTION: FACE COVERING REQUIRED WHEN ENTERING THE BUILDING 
 TOGO Line 414-223-0903
Now Accepting Reservations. Click Here to Book!  
The "hostme" reservation app will ask you for credit card information for a cancelation fee. This does not charge your card but in the case you do not cancel a reservation 12 hours in advance it will charge the card on file $25 for groups of 4 or less and $50 for groups of 5 or more. 
Keep the weather in mind when choosing the "area" for you reservation. If you choose a patio table during inclement weather we cannot guarantee a table inside if it were to rain.
*20% gratuity will be added to groups of 6 or more
Due to our limited capacity, in order to accommodate our reservations, table times must be limited to 2 hours. 
(GF) Gluten Free, (*GF*) Can Be Prepared Gluten Free, (VEG) Vegetarian, (*VEG*) Can Be Prepared Vegetarian, (V) Vegan,
SPECIALS (Dine-in Only):
MONDAY: $10 Chicken & Waffles
TUESDAY: 1/2 Priced Shareables
WEDNESDAY: $10 Burger & Side
THURSDAY: BYO Mac & Cheese
FRIDAY: All Day Happy Hour!!!
Click >>HERE<< for our spirits list
Monday-Friday
11AM to 3PM
*20% gratuity will be added to groups of 6 or more
Boozy Lunch
LUNCHY BRUNCHY
SHAREABLE
EAT YOUR GREENS
BETWEEN THE BREAD / SPECIALS
DESSERTS